I love my SP101 3" gun now that I have had the Wolf Spring Kit added and a light trigger smoothing job by my trusted gunsmith. One thing I wanted to address was the front sight. The OEM front sight is black, which of course is very difficult to see when acquiring any dark target, such as a bull's-eye target.
I installed the Meprolight sight for the SP101 and it is a huge improvement over the OEM black sight. In ordinary lighting conditions the big white dot is much easier to use for a quick acquisition sight picture. And obviously in dim light conditions it is better. Here are some hasty, somewhat lousy pictures: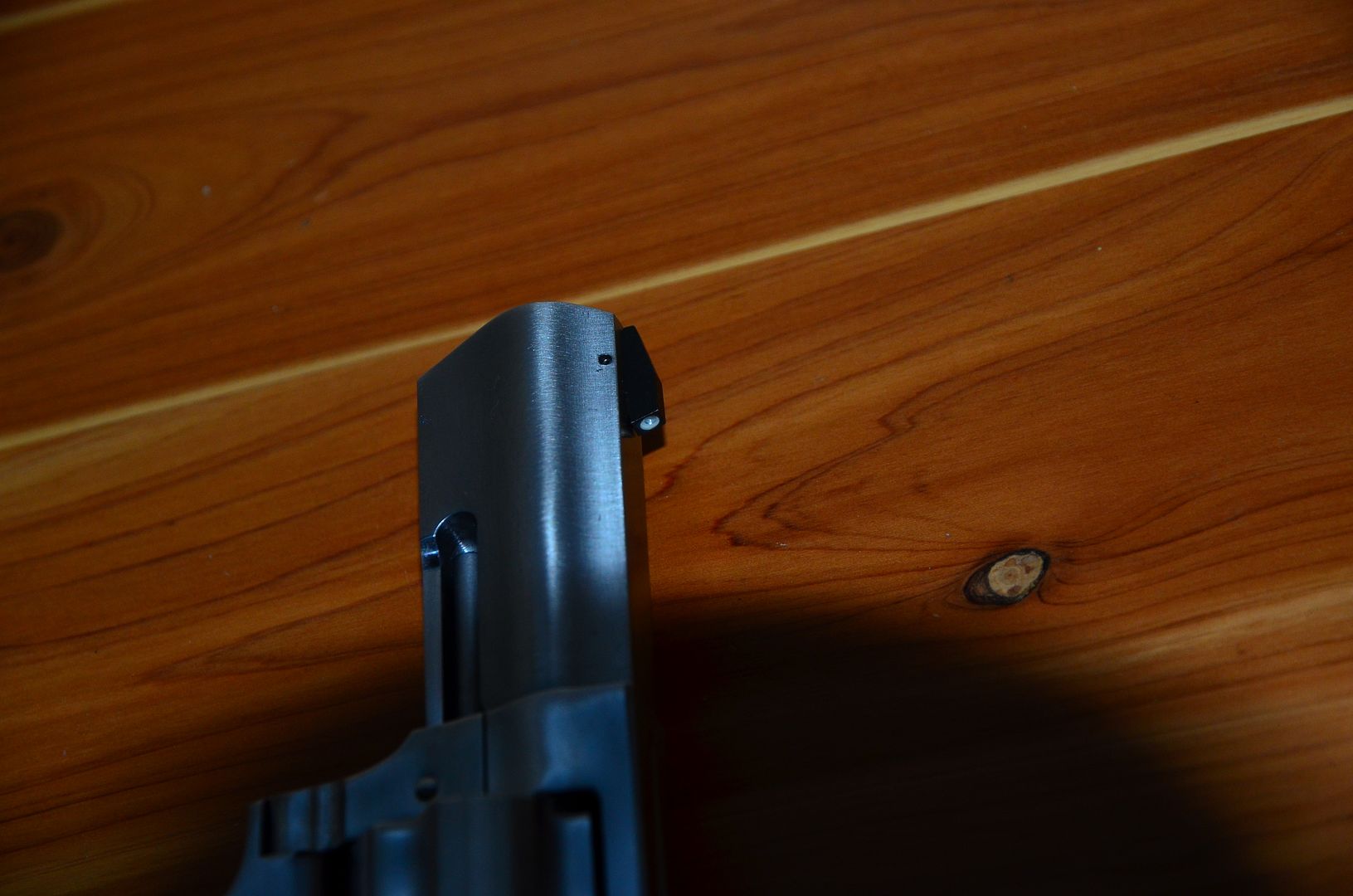 At the range the sights were accurately sighted in and my gunsmith had verified that via laser boresighting. So I am completely pleased with this sight.
Here is my review on Amazon.com.
http://www.amazon.com/review/R2W8ANBU7G105I/ref=cm_cr_rdp_perm
("Helpful" clicks appreciated: let Amazon know that we are reading reviews of gun products!)