Discussion Starter
·
#1
·
Took the new Mark III Competition to the range today. Before I did, about 15 hours before I added a Hi-Viz sight to the pistol in place of the all-black sight that it comes with. I just can't shoot at my usual black targets well when I have an all-black sight. Ruger should at least consider a white dot front sight sometime. No worries though, it took about a minute to swap the sights, and that includes a bit of blue Threadlocker. (Note: after several hundred rounds, the sight was still on securely -- that Threadlocker works!).
Here is the gun with its new Hi-Viz front sight: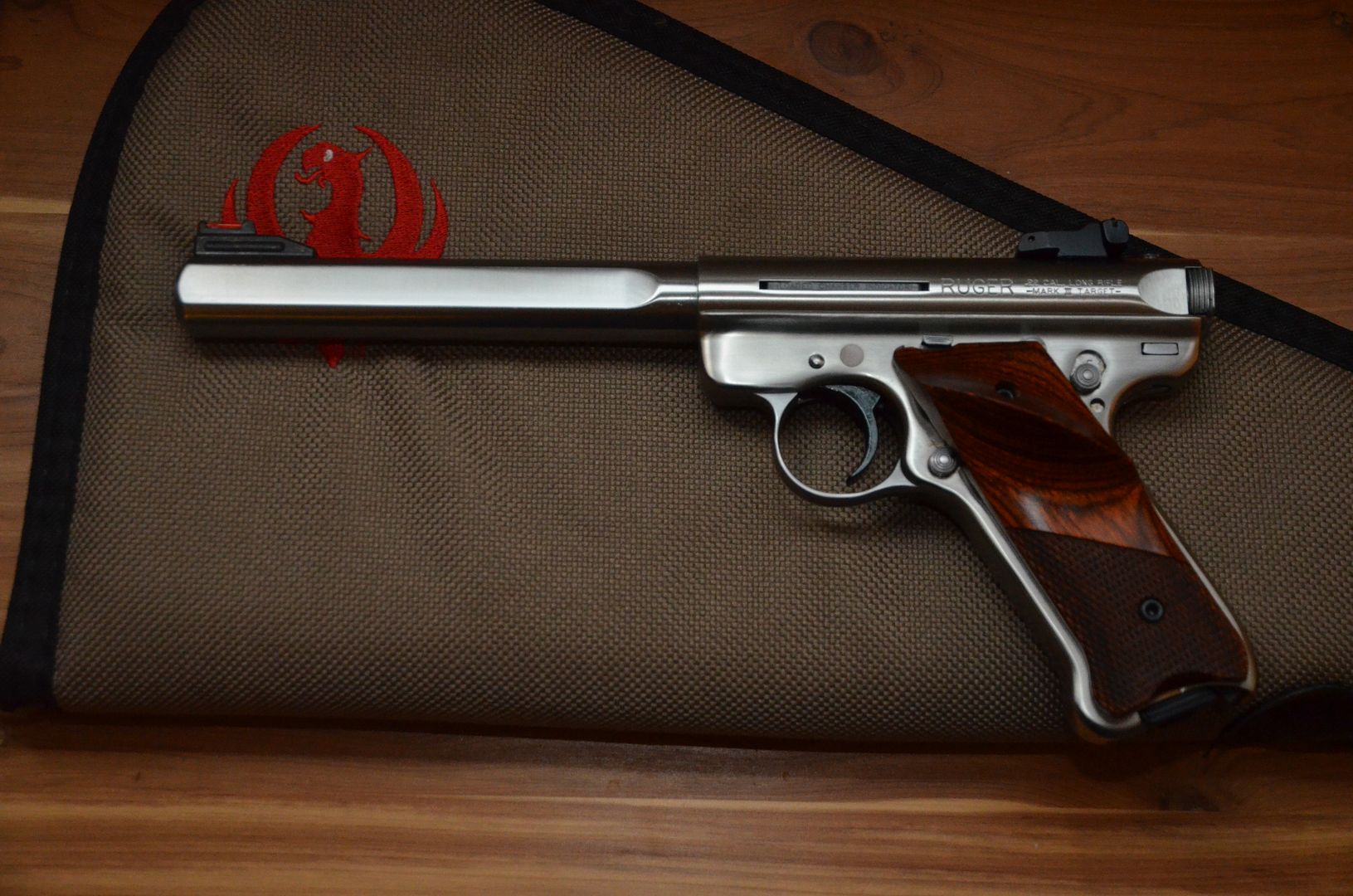 At the range I shot about 160 rounds of Centurion, 100 rounds of Remington Thunderbolts, and 50 or so Remington Subsonic rounds. All shot very well. The last ten rounds or so I had two stovepipes which, by inspection, were clearly caused by very heavy lead and powder residue in the chamber; the rounds simply were not chambering well or easily due to a lot of crud. No fault of the gun, that's for sure.
Interestingly, the gun shot great with the subsonics; there was plenty of zip to work the action.
Groups were among the best I have ever gotten with a Mark III and easily the best I've gotten with a Mark III (and maybe any gun) using iron sights. I am not sure if it was the ammo, if I was just having a particularly good day, or if, indeed, it is the gun. I may have a "shootout" between my Mark III Competition and maybe a Hunter or Target. Hey, that sounds like fun.
Anyway, I am very happy with the Competition. Not only is it a particularly cool looking pistol, but it is a shootin' fool.