Discussion Starter
·
#1
·
I am a big fan of stainless guns and own several SS Mark pistols. But having recently picked up several blued Marks, both new and used, I have developed an appreciation for the looks and durability of the blued versions. Ruger's bluing actually looks pretty awesome! You can trick out a blued Mark to where it is a head-turner at the range....
Mark Standard with custom grip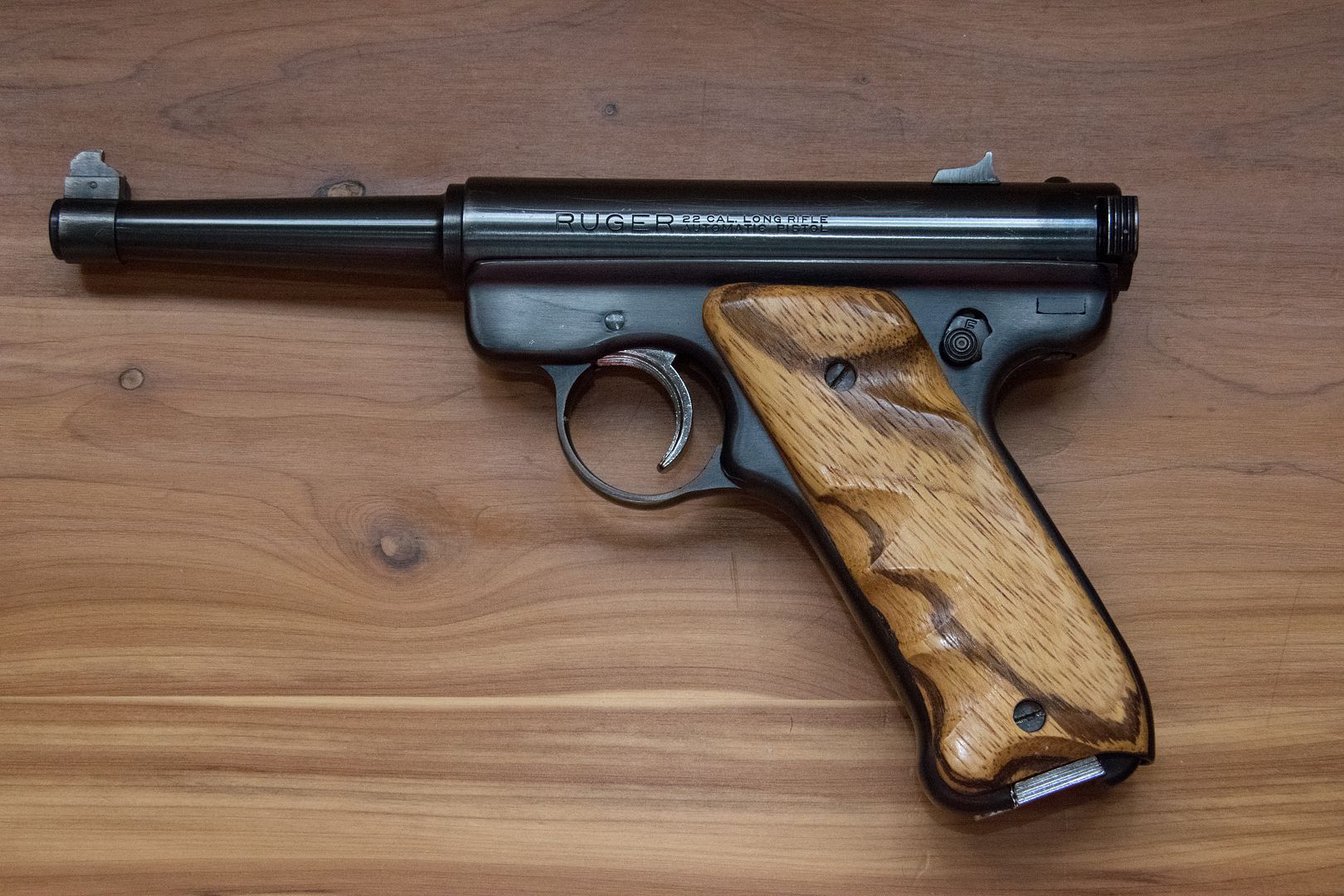 Brand new Mark III Target: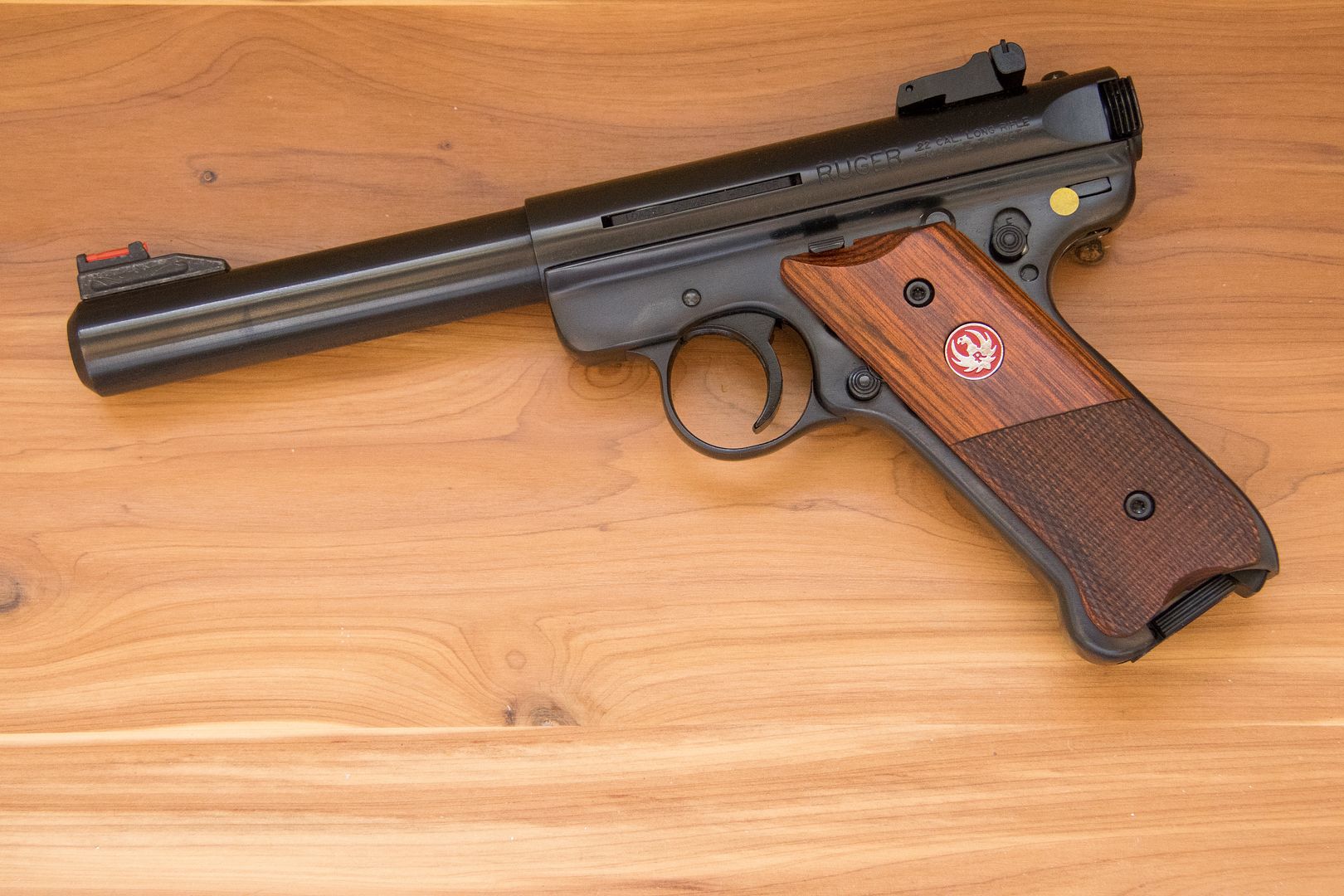 Ruger Mark I "rescue gun" rescued from an estate sale through the LGS: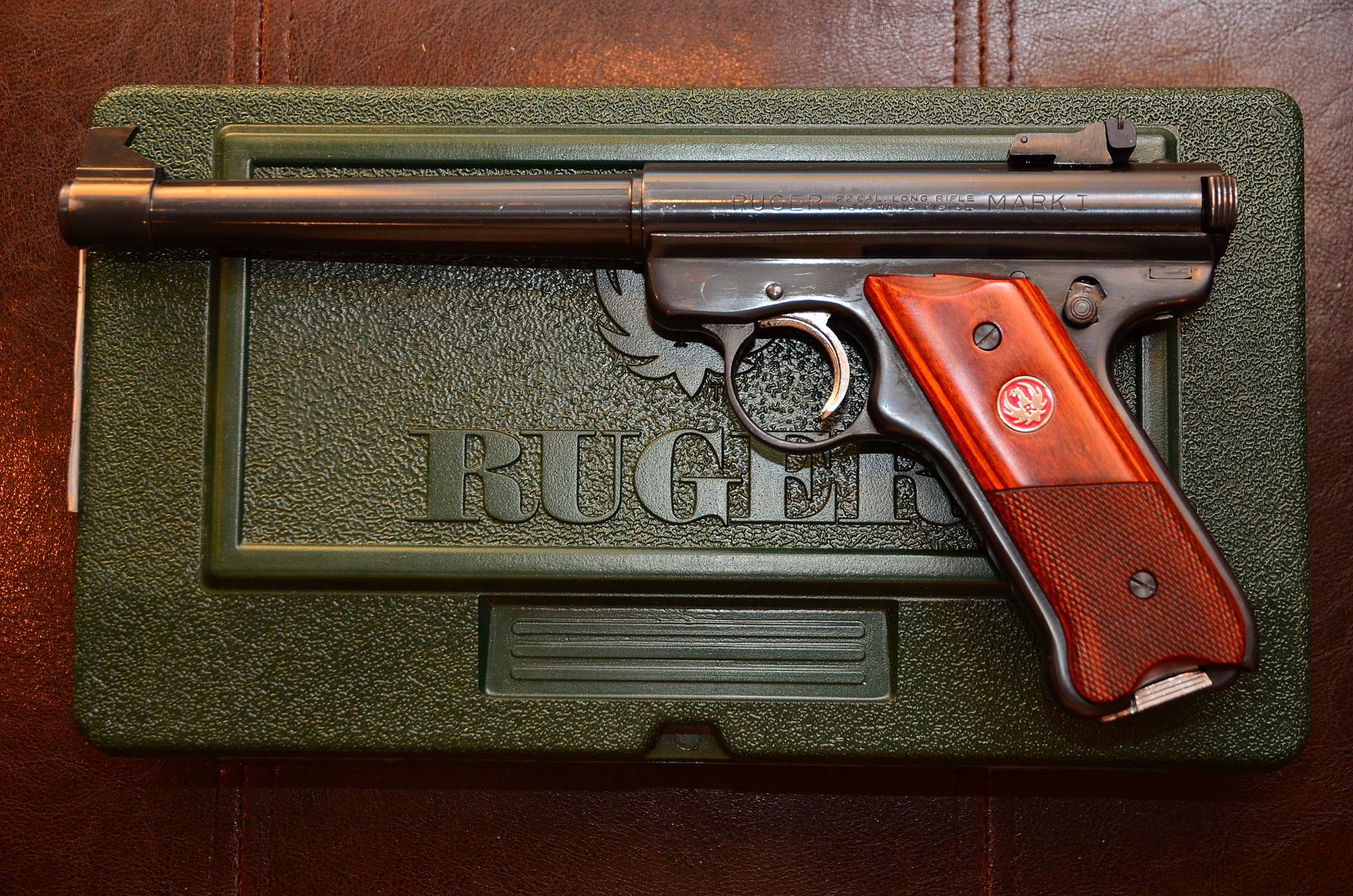 My Dad's ancient Standard, bought in 1965 for home defense during the Watts Riots. Although older than many of you, this gun was like new (never fired) and I found it when going through his things after Dad went to that great big pistol range in the sky...