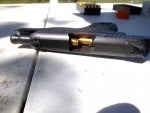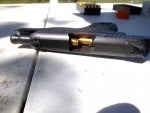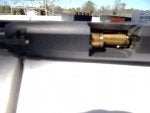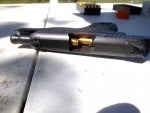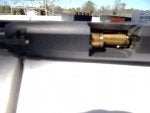 I chose to start this new thread continued from New Ruger for CC thread.
I had problems with my LC9s jamming due to failure to eject fully then jamming on top of next round in the magazine. It jammed while I was using either of 2 different ammo brands.
Winchester WB 9mm 115gr full metal jacket. and Russian made WPA 115gr fmj steel case.
Last night after shooting I did a take down cleaning and lightly oiling. I figured just call Ruger about sending it in for them to check it out. This morning I decided try using some other ammo to see if have same failures.
I started out using Remington UMC 115gr fmj. I shot 50 rounds with no problems and I thought how about that....no failures. So next I shot 50 of the WPA that failed for me yesterday. Not one jam out of the 50 shot. I thought well this is strange.
So next I shot about 50 of the WB I had shot yesterday that had failures. No failures out of these 50 either. I thought what is the deal now that they are performing okay. Well that was short lived as I continued shooting the WB I started having jams again.
I then shot another magazine of the UMC and they had no failures. I looked at the feed ramp and it was really dirty. I cleaned the ramp with a cloth and sprayed some silicone on the ramp.
I continued shooting the WPA and now they weren't jamming. Well for a few magazines it did okay then it jammed again and it kept having jams. I cleaned and oiled the ramp again and now no failures. I shot a few more magazines and then the failures started again.
I cleaned the ramp and lightly oiled it again and shot a few more mags of WBA. They shot okay but then again they started jamming. I now shot a mag of UMC and it also failed by jamming. Again the ramp looked really dirty.
I don't know if after shooting quite a bit that the barrel gets hotter causes the ramp to get very dirty from escaped blow back residue. I am thinking this because today the first 150 rounds shot okay. Once the gun got heated up then it started to have jams. Each time I cleaned the ramp and lightly oiled it the gun performed okay.
I don't believe I will be sending it back to Ruger just yet because it seems when it is clean it performs okay. Maybe I need do some polishing on the feed ramp?
I included six pics of the failures. What do ye say?