I will pre-frame this post with the fact that I have a Florida CWL permit for concealed carry. I feel that's important since I refer to "carrying" in that I'm not illegally doing so. :Cooltu: I'm not into competitive shooting, though I'm sure I'd enjoy it. Costs and time just don't allow. So my review of my own holsters is just from a Joe-Schmo point of view.
I've been carrying my LC9s since last October now and love it's slim unobtrusive design. My previous carries were a Bersa Thunder 380 and before that a Glock 27. I gave up the Glock because of it's wider design and something about the way it fit in my hands when firing; can't put my finger on it (pun intended). I don't recall the holster I had for the Glock, but that's not important. The Bersa now is a nightstand companion for my wife when I'm not around.
I had the chance to get the Bersa cheap so I chose it and carried it for some time using an Alien Gear Cloak Tuck. But several things were still bothersome to me. First is the Bersa's dove tail, and secondly in combination with the Cloak Tuck holster lacking in design to prevent the grip and tail from digging into your body. I don't wear an undershirt except to work, where I can't carry on the premises. Usually, I'm in a casual t-shirt and jeans otherwise, and I just never could get used to the feel of the gun against my skin.
So I did a little research and found the N82 MicroCompact tactical holster. This ended up being a very comfortable IWB holster that I've used since last year for the Bersa and now the Ruger. The design keeps the grip of either gun from rubbing on your skin. I usually carry in the 3-4 o'clock position. This is hands down the most comfortable holster I've had.
But I've now opted for a pocket holster, simply for better concealment. Like I said, I'm usually in a t-shirt and have found many times that the concealment of even an IWB holster isn't that great, especially when you reach for something, say on a shelf at a grocery store, etc.
So I went to my local range/store (Palm Beach Shooting Center) to take a look at the DeSanti Nemesis. As much as I liked it, the sales guy I've known for some time now recommended the one he was using, a Sticky (brand) Holster. He chose one holster size larger to accommodate more comfort should I use it IWB as well. This "taller" holster actually keeps it better in the pocket too due to it being taller at the rear of the slide. I compared both holsters in my pocket with the Ruger. On the first draw, the Desanti came out with the pistol, not sticking to it, but out of my pocket. I tried again, and same thing. Then I tried the Sticky ... Every single time I drew, the holster stayed put in the pocket. The Ruger slides in and out with no problems.
Now, he knew too I'd like to switch it up by sometimes using the IWB and sometimes the pocket. Well, the Sticky does a terrific job of both! The nice part too about using the Sticky as an IWB holster is that the cant angle can be adjusted simply by tilting it forward or back and the depth in the same manner. The material keeps it put where you put it by friction. The N82 holster cant angle can be adjusted the same way, but the height is set because of the clip. And that's another thing ... I have bumped a few things like my car and my bike with that damn metal clip ... no damage thankfully.
Of course now, I'm back to having the grip rub on my skin if I carry IWB. On another note, I've been looking at vehicle holsters too for my Suburban, but for now I just mounted the N82 in my center console. It actually works perfectly, although I'll have to unscrew it if I want to use it on my body again, lol! I'll stick to the Sticky in the pocket for now and get to the range again for some live practice draws.
What are some of your favorite holsters and why?
- Pics -
Bersa Thunder 380: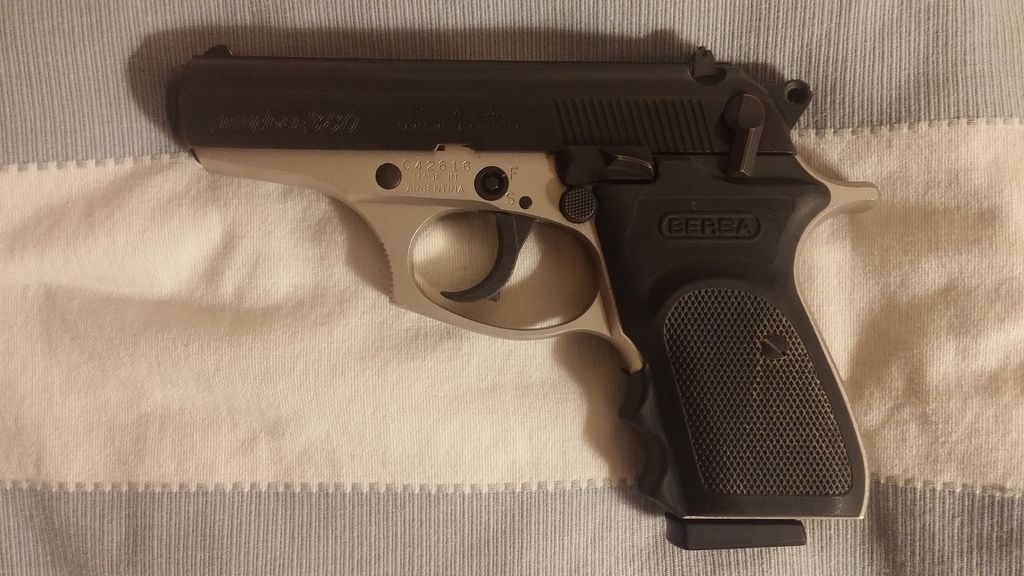 Ruger LC9s: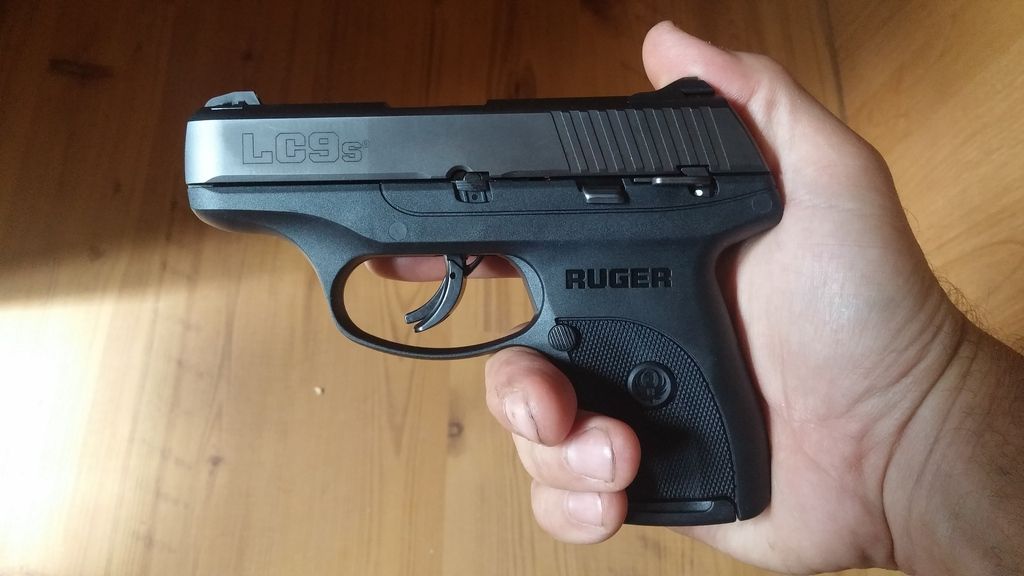 Ruger in N82 MicroCompact holster: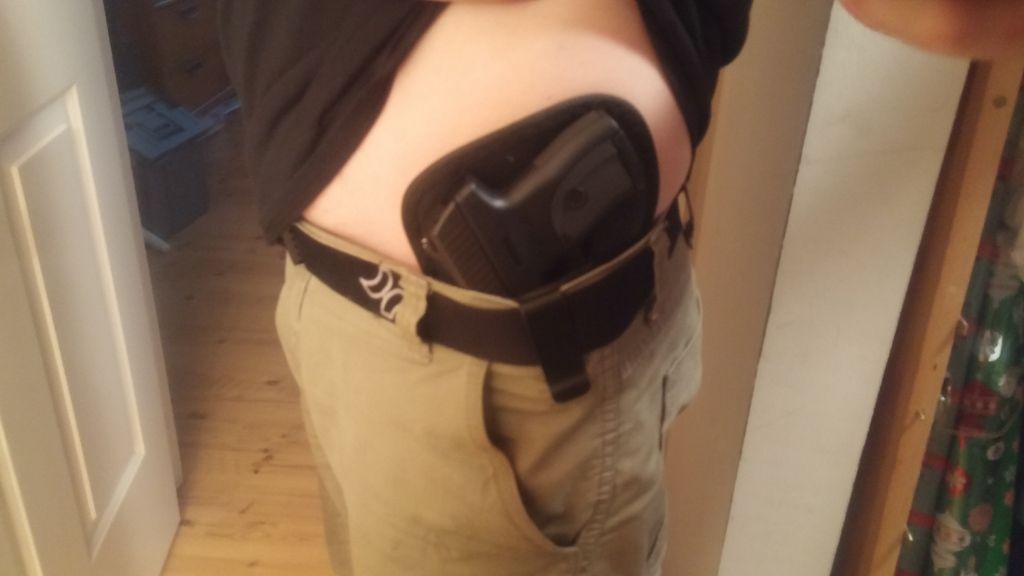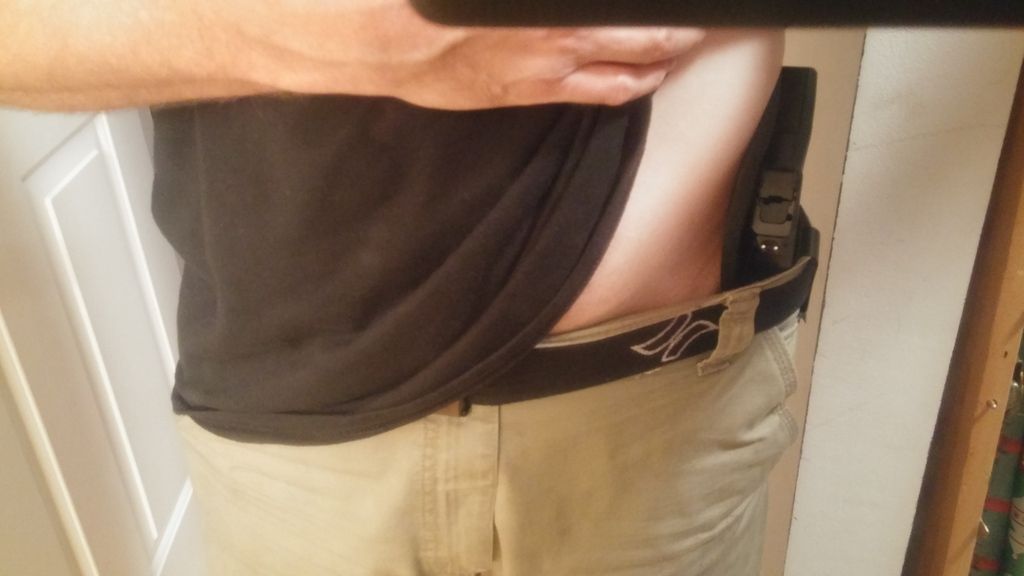 Bersa then Ruger in Sticky Holster: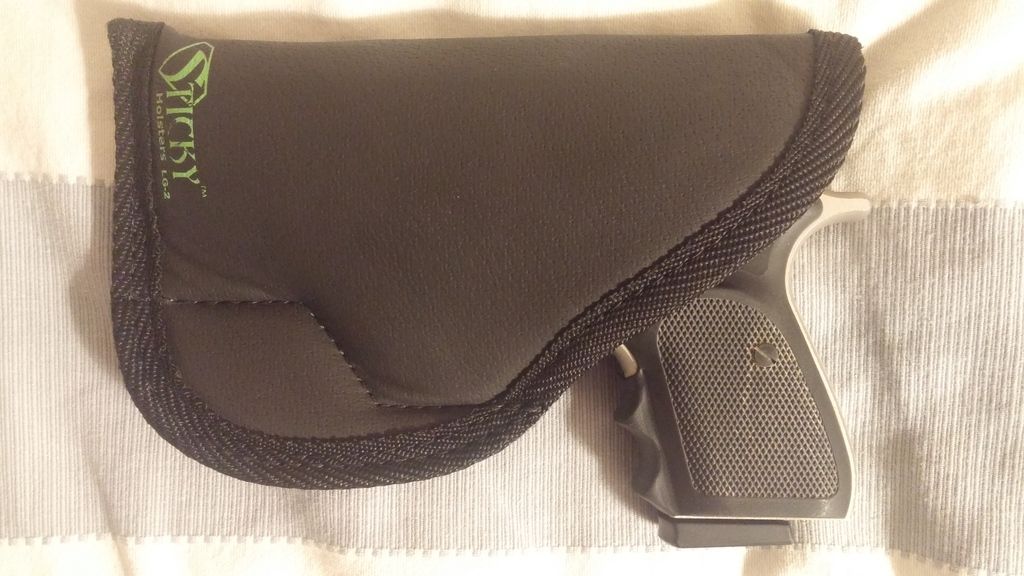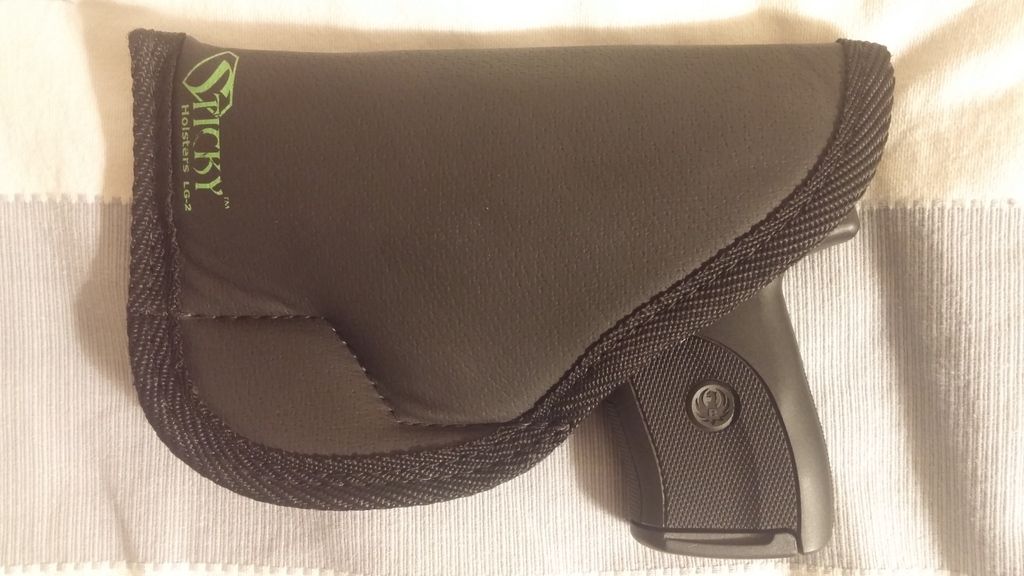 Ruger in Sticky Holster in Pocket: