Discussion Starter
·
#1
·
For a good while now I've been able to pick up a brick a month from the range guys along with three or four 50 round boxes on each trip. It was just enough to be stashing a little and shooting plenty.
Then over the last month they got a few new guys at the counter and they've been giving me the same old line about where 22LR is at right now. Never any bricks and limiting me to two 50 round boxes. My stash started getting low.
Last week I was bummed and working through my 100 rounds when my grandparents showed up with a shiny new Federal champion 525 box that THEY JUST BOUGHT FROM THE GUYS UP FRONT!!! I was about to march up there and demand an explanation for being pushed aside like that. Then she informed me that they've been getting buckets and bricks every other weekend.
By telling them that they're buying for all three of us!
I shoot about 50-100 rounds on target games with him and his SR22, but I have my own 22 as well for crying out loud.
So instead of getting up in the range guys business, I suggested they bring me in the loop for once a month. That's all I really need considering the bricks are $25-$30 each there. Yesterday was my day to take all the 22LR they would give us...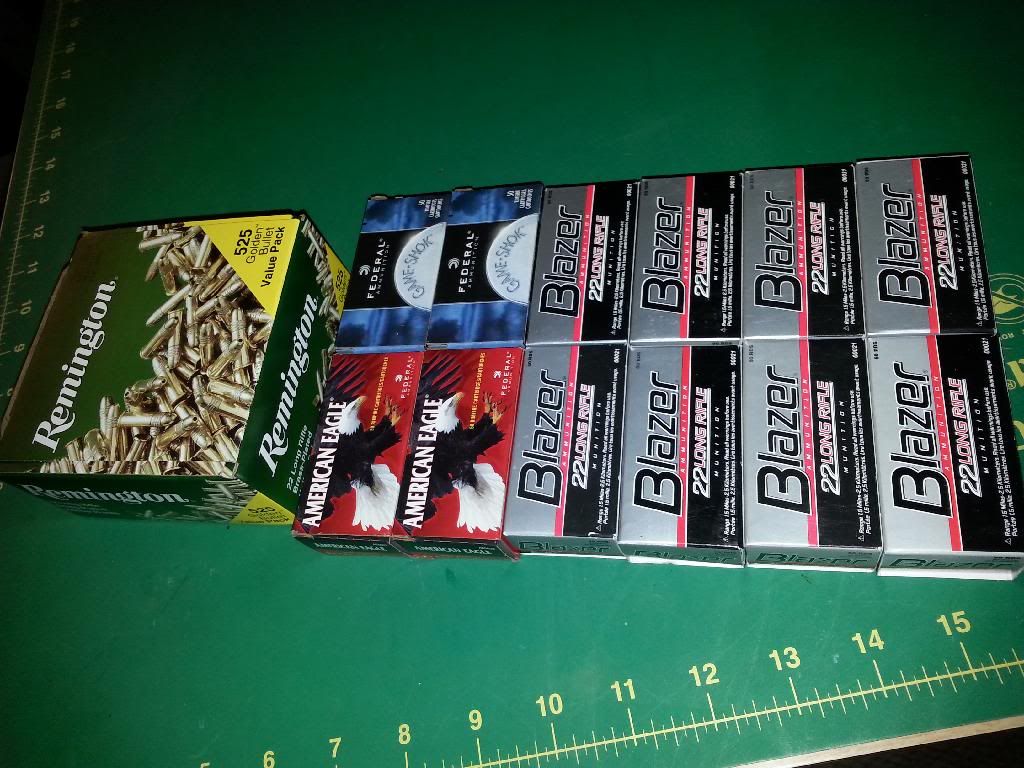 Still a little miffed that my grandparents have bought 4 buckets this year on that little scheme. Needing connections and shenanigans to get rimfire ammo... Who would've ever seen this coming?