Discussion Starter
·
#1
·
Let me start from the beginning...
I had a Sig P220 and a borrowed Mossberg 140B .22LR from the brother-in-law up until the last election. Yeah, I thought about it all through the campaign season of '08, through the first term and up through election '12. But I didn't buy any guns. I didn't know what I wanted or much else besides a .22 of my own for plinking junk. Then the election. Then Newtown.
From high school on I've always landed my preferences in one way or another against the grain. Who the hell else could fall in love with a freakin' Dodge Intrepid anyway? Yup. This guy. When the downhill ski guys and the snowboard guys were split demographically like our modern day political parties, I was cross country skiing. Stuff like that.
That's a quirk that landed me on a 16" .308 magazine fed bolt rifle that a lot of people questioned the need for. I didn't know what I needed, I wanted. Then I bought. Then I bought the 10/22 to match and scoped it and made another best friend to the Scout.
How does a Mini fit in here? I lusted for the target model in particular. The complexity of tuning a round to a scope AND a harmonic dampener got my part time Hawking in gear. Then when I read comments from the interwebs about accuracy and various other
conclusions
I get interested. If it didn't work for most folks, it might work me.
The last bit of the story was the old '69 Dodge I was selling to fund my obsession. Long story short (because it's late Sunday): It went to the home it was intended for and I finished my gunning up for now. Lots of things gone from the house and replaced by items I would not mind being buried with.
My rifles are home. It came with two 20 round and two five round mags and that nifty Nikon Prostaff...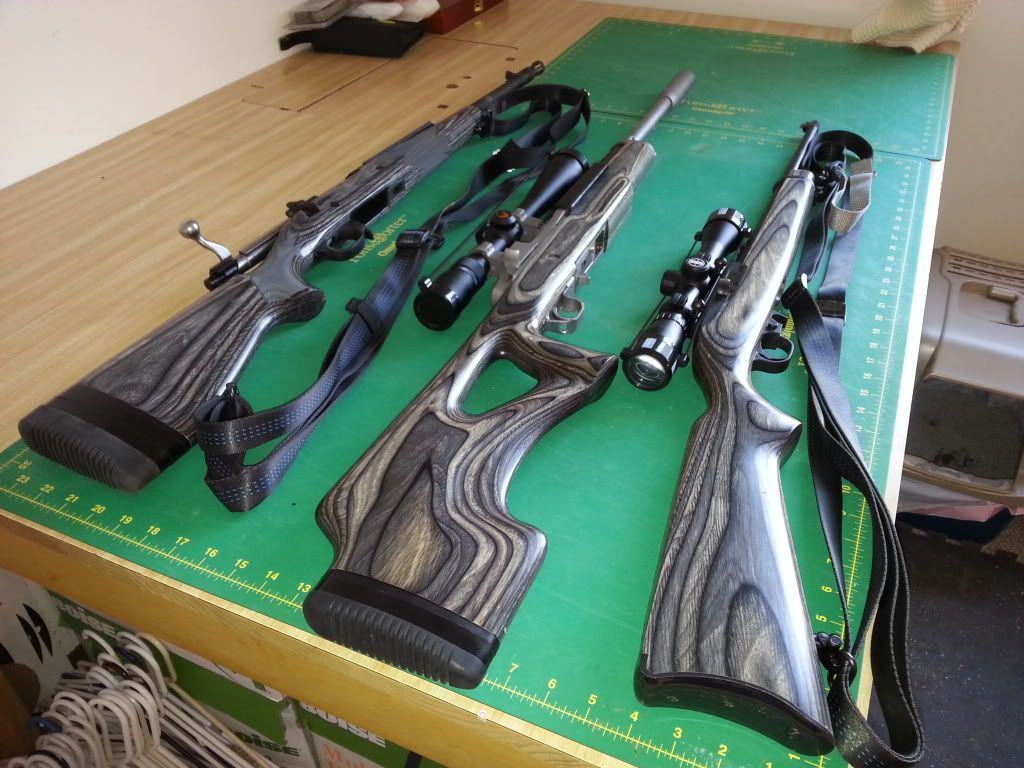 Also hit the range today. One buddy made a comment that I had to make into a picture...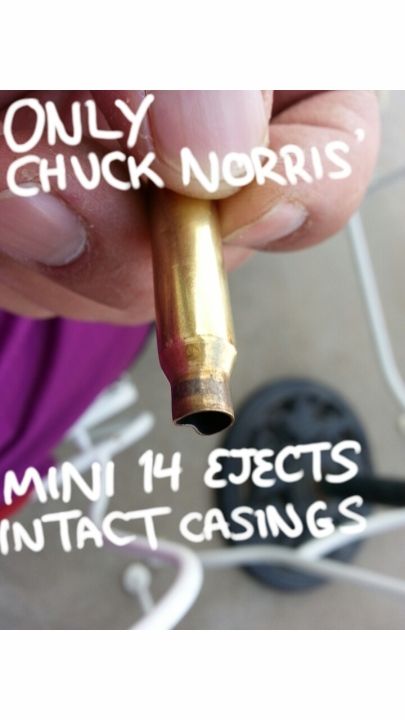 I'm very loyal to great brands that give me what I expect. I own Ruger.