Discussion Starter
·
#1
·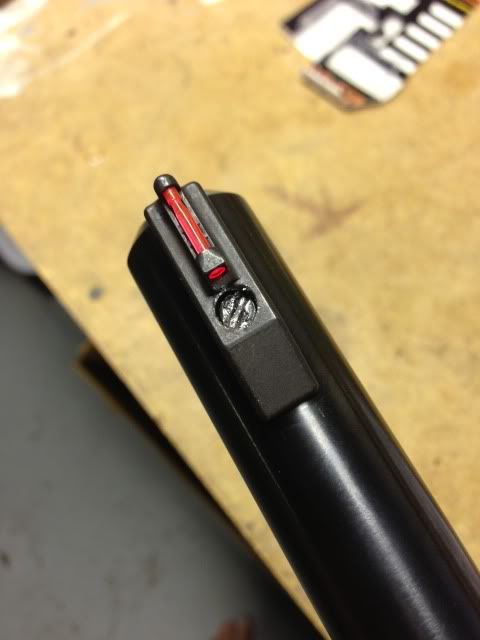 As you can see, I have a little problem. Im trying to remove my front sight on my 22/45 (blue loctited, never been an issue before). It seems as though the steel in the screw is soft and there is barely a groove for the screwdriver to grab and turn the screw. I've tried letting oil sit on it and have tries hear, nothing loosens it up enough to unscrew the dang thing! It's probably not the loctite, it's probably just a deformed screw.
Any ideas? I need this site off!
Thanks in advance....!
Nick