Below is the only Ruger I currently own. I sold two used Rugers, a 4" Security Six and a P85DC, that I bought for $200 a piece to buy it back in 2005.
It is built on the "old" style Blackhawk frame which have significantly thicker cylinder walls, allowing the use of high pressured Ruger-only recommended handloads.
The original Vaquero was marketed from 1993 until 2005...as the New Vaquero, produced from 2005 to the present is closer to the dimensions of the Colt Single Action Army.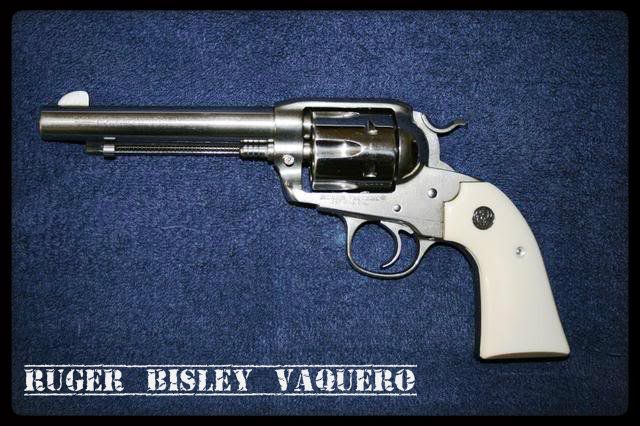 This single action revolver is chambered in .357 Magnum, and can fire .38 Special as well...which is low recoil for practice.